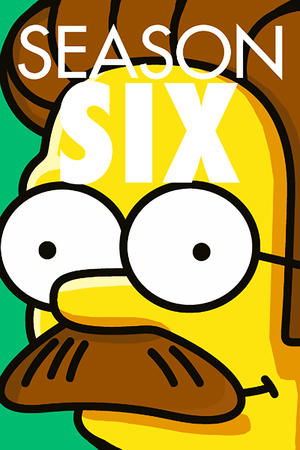 Season 6
(1994)
The Simpsons' sixth season originally aired on the Fox network between September 4, 1994, and May 21, 1995, and consists of 25 episodes. The Simpsons is an animated series about a working class family, which consists of Homer, Marge, Bart, Lisa, and Maggie. The show is set in the fictional city of Springfield, and lampoons American culture, society, television and many aspects of the human condition. The showrunner for the sixth production season was David Mirkin who executive-produced 23 episodes. Former showrunners Al Jean and Mike Reiss produced the remaining two; they produced the two episodes with the staff of The Critic, the show they left The Simpsons to create. This was done in order to relieve some of the stress The Simpsons' writing staff endured, as they felt that producing 25 in one season was too much. The episode "A Star Is Burns" caused some controversy among the staff with Matt Groening removing his name from the episode's credits as he saw it as blatant advertising for The Critic, which was airing at the time. Fox moved The Simpsons back to its original Sunday night time, having aired on Thursdays for the previous four seasons. It has remained in this slot ever since. The sixth season won one Primetime Emmy Award, and received three additional nominations. It also won the Annie Award for Best Animated Television Production.
---
Episodes List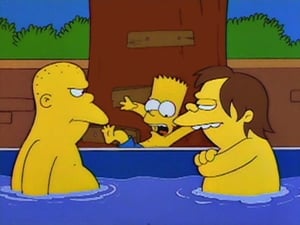 Ep.1

Bart of Darkness
Air Date: 1994-09-04
Stuck in his room with a broken leg, Bart hears a high-pitched scream. When he looks through his telescope, he sees a guilty Ned Flanders burying the evidence.
Ep.2

Lisa's Rival
Air Date: 1994-09-11
Lisa feels threatened when a new girl moves to Springfield: Allison is smart, pretty, a great saxophone player and a crack diorama builder. Lisa tries to befriend her new rival, but she's consumed with envy and competitiveness.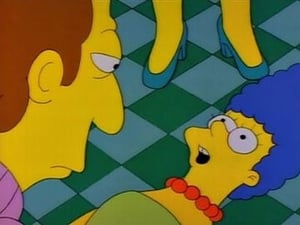 Ep.3

Another Simpsons Clip Show
Air Date: 1994-09-25
After reading the weepy best-seller The Bridges of Madison County, Marge sits down with the family and recalls romantic moments, along with temptations from her bowling instructor Jacques and Homer's coworker Mindy.
Ep.4

Itchy & Scratchy Land
Air Date: 1994-10-02
The family's trip to Itchy & Scratchy Land takes an unexpected turn when high-tech robots malfunction and become violent.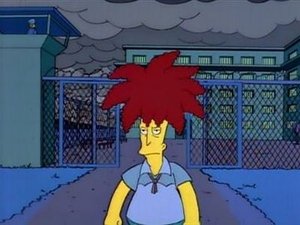 Ep.5

Sideshow Bob Roberts
Air Date: 1994-10-09
Backed by a cabal of Republicans and the talk radio blowhard Birch Barlow, Sideshow Bob runs for mayor of Springfield. When new mayor Bob decides to build a freeway right through the Simpson's' home, Bart and Lisa set out to prove the election was rigged.
Ep.6

Treehouse of Horror V
Air Date: 1994-10-30
In "The Shinning," Homer becomes groundskeeper of Mr. Burns' isolated mountain mansion. Next, in "Time and Punishment," Homer tries to fix the toaster and winds up traveling through time. In "Nightmare Cafeteria," Principal Skinner finds an ingenious way to reduce overcrowding in the detention room and deal with cafeteria budget cuts.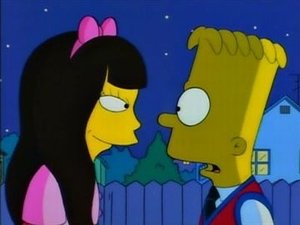 Ep.7

Bart's Girlfriend
Air Date: 1994-11-06
Smitten with Reverend Lovejoy's daughter Jessica, Bart tries to reform to win her heart -- but what she really wants is a bad boy. When she steals the church collection plate, Bart finds he's in over his head.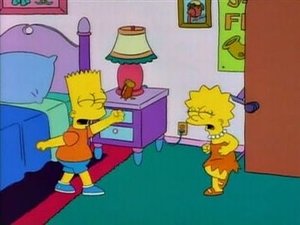 Ep.8

Lisa on Ice
Air Date: 1994-11-13
When she nearly flunks gym class, Lisa is forced to take up a sport. She's a natural at hockey, but things get complicated when her team faces off against Bart's. In a tense moment on the ice, sibling rivalry melts into sibling loyalty.
Ep.9

Homer Badman
Air Date: 1994-11-27
When Homer gropes for a gummy candy stuck to the babysitter's pants, she mistakes his intentions and turns the town against him.
Ep.10

Grampa vs. Sexual Inadequacy
Air Date: 1994-12-04
Grandpa Simpson's miracle elixir reinvigorates Homer and Marge's sex life. When father and son embark on an old-fashioned medicine show to sell the love tonic, they rake in the money, but eventually old resentments bubble up between them.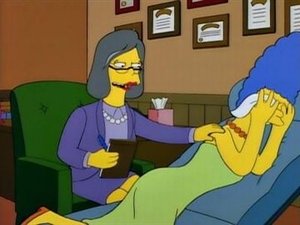 Ep.11

Fear of Flying
Air Date: 1994-12-18
When they try to go on vacation, the family discovers Marge's debilitating fear of flying. Marge consults a psychoanalyst to find the source of her baffling fear.
Ep.12

Homer the Great
Air Date: 1995-01-08
Homer joins the secret society of the Stonecutters and is suddenly exalted when the brethren discover his birthmark. The ancient order is shaken to the core by the ineptitude of its new Chosen One.
Ep.13

And Maggie Makes Three
Air Date: 1995-01-22
The story of Maggie's birth is told in flashbacks: after Homer quits the Springfield Nuclear Power Plant to pursue his dream of working at a bowling alley, Marge reveals that she is pregnant.
Ep.14

Bart's Comet
Air Date: 1995-02-05
When Bart is forced to assist Principal Skinner in early-morning astronomy observations, he discovers a giant comet heading towards Springfield. Facing impending doom, the entire town shows up at the Flanders family bomb shelter.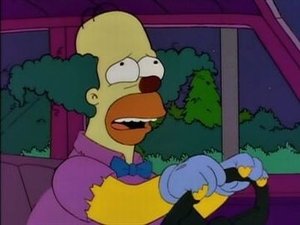 Ep.15

Homie the Clown
Air Date: 1995-02-12
Krusty the Clown's reckless spending forces him to open a clown college to keep afloat. New graduate Homer discovers the perks and perils of being Krusty.
Ep.16

Bart vs. Australia
Air Date: 1995-02-19
After Bart's prank phone call to Australia goes awry, the Simpsons must fly out to the land down under and apologize to the Australian people. When they discover Bart's penalty will be a kick in the pants, international relations deteriorate.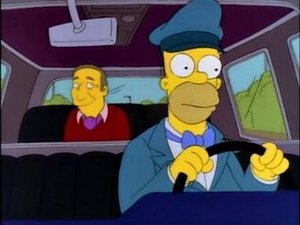 Ep.17

Homer vs. Patty & Selma
Air Date: 1995-02-26
Homer must turn to his sisters-in-law for a loan. Relishing Homer's degradation, Patty and Selma make him their slave. But when the sisters are caught smoking on the job, Homer reluctantly covers for them, saving their jobs. Meanwhile, Bart is late to sign up for a gym class and must take the only class still open -- ballet.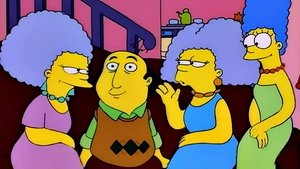 Ep.18

A Star Is Burns
Air Date: 1995-03-05
Springfield plays host to a film festival. Among the contenders for best film: Barney presents "Pukahontas," a haunting meditation on his alcoholism; Mr. Burns commissions the fawning biography "A Burns for All Seasons"; and Hans Moleman exploits misfortune with "Man Getting Hit by Football."
Ep.19

Lisa's Wedding
Air Date: 1995-03-19
A fortune teller foresees Lisa's future marriage to an upper-crust Harvard classmate. After a series of embarrassing incidents, Lisa comes to realize that even though her family may not be classy, she loves them the way they are.
Ep.20

Two Dozen and One Greyhounds
Air Date: 1995-04-09
When Santa's Little Helper sires a litter of puppies, Mr. Burns adopts them, secretly scheming to use their pelts to make a fur tuxedo. When Bart and Lisa confront Mr. Burns, he relents and turns the puppies into racing dogs instead.
Ep.21

The PTA Disbands
Air Date: 1995-04-16
A teachers' strike forces the Board of Education to enlist PTA members as substitute teachers. Realizing he preferred the old regime, Bart locks Skinner and Mrs. Krabappel in a room together until they can agree on the contract.
Ep.22

'Round Springfield
Air Date: 1995-04-30
Lisa is reunited with her idol, Bleeding Gums Murphy, but their time together is short-lived. When the jazz legend passes away, a heartbroken Lisa wants to buy his rare album for $500 and play it on the local jazz station as a tribute.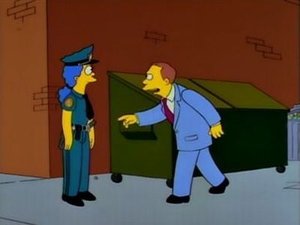 Ep.23

The Springfield Connection
Air Date: 1995-05-07
After Marge helps catch a petty criminal, the adrenaline rush inspires her to join the Springfield Police Department. Marge experiences feelings of power and authority that she's never known before, but police corruption makes her question her newfound calling.
Ep.24

Lemon of Troy
Air Date: 1995-05-14
The simmering rivalry between Springfield and a neighboring town heats up when Shelbyville kids steal Springfield's prized lemon tree.
Ep.25

Who Shot Mr. Burns? - Part I
Air Date: 1995-05-21
In Part One of this two-part suspense story, Mr. Burns' evil schemes go too far. When Burns winds up shot, everyone is a suspect.