Season 4
(1992)
The Simpsons' fourth season originally aired on the Fox network between September 24, 1992 and May 13, 1993, beginning with "Kamp Krusty." The showrunners for the fourth production season were Al Jean and Mike Reiss. The aired season contained two episodes which were hold-over episodes from season three, which Jean and Reiss also ran. Following the end of the production of the season, Jean, Reiss and most of the original writing staff left the show. The season was nominated for two Primetime Emmy Awards and Dan Castellaneta would win one for his performance as Homer in "Mr. Plow". The fourth season was released on DVD in Region 1 on June 15, 2004, Region 2 on August 2, 2004 and in Region 4 on August 25, 2004.
---
Episodes List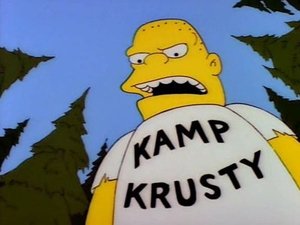 Ep.1

Kamp Krusty
Air Date: 1992-09-24
When Bart and Lisa arrive at Kamp Krusty, they find the summer camp is more like a prison camp. When Krusty doesn't show up to set things straight, the kids seize control and take their case to the media.
Ep.2

A Streetcar Named Marge
Air Date: 1992-10-01
Feeling underappreciated at home, Marge takes up acting and channels her pent-up rage as Blanche DuBois in a community production. Meanwhile, Maggie leads a revolt at the Ayn Rand School for Tots.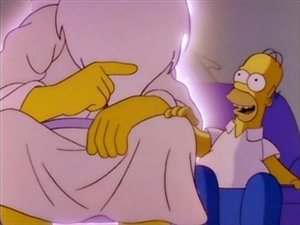 Ep.3

Homer the Heretic
Air Date: 1992-10-08
After skipping church one Sunday morning, Homer decides to quit church altogether and spend Sundays worshiping in his own way -- with cigars and beer.
Ep.4

Lisa the Beauty Queen
Air Date: 1992-10-15
Homer enters Lisa into the Little Miss Springfield Pageant to help her feel better about her looks. But when she must choose between the title and her integrity, she realizes that confidence comes from within.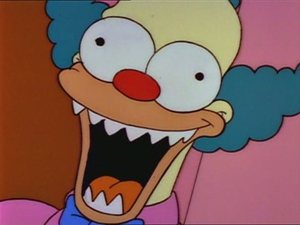 Ep.5

Treehouse of Horror III
Air Date: 1992-10-29
In "Clown Without Pity," Bart's Krusty doll is determined to murder Homer. In "King Homer," Homer plays King Kong to Marge's Fay Wray. Finally, in "Dial Z for Zombies," Bart finds a book of witchcraft and accidentally brings Springfield's dead to life.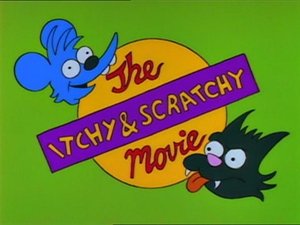 Ep.6

Itchy and Scratchy: The Movie
Air Date: 1992-11-03
When Bart's misdeeds at school and at home reach new extremes, Homer puts his foot down and imposes the ultimate punishment: Bart is forbidden to go see the new Itchy & Scratchy movie.
Ep.7

Marge Gets a Job
Air Date: 1992-11-05
Mr. Burns is instantly smitten when Marge takes a job at the nuclear power plant.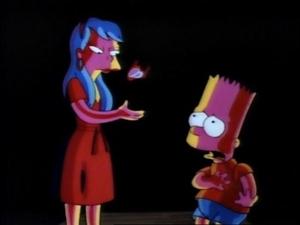 Ep.8

New Kid on the Block
Air Date: 1992-11-12
Bart has a crush on his new neighbor, a teenage girl who only has eyes for Jimbo Jones. Bart sets out to prove that Jimbo is not as tough as he seems.
Ep.9

Mr. Plow
Air Date: 1992-11-19
Homer starts a thriving snow-plowing business, but cutthroat competition arrives when Barney sets up shop as the "Plow King." When an avalanche buries Barney, Homer realizes the rivalry has gone too far.
Ep.10

Lisa's First Word
Air Date: 1992-12-03
While trying to get Maggie to say her first word, Marge and Homer reminisce about Bart's and Lisa's first words.
Ep.11

Homer's Triple Bypass
Air Date: 1992-12-17
Homer's doughnut-clogged heart needs a triple bypass operation, but Dr. Hibbert's fee is $40,000... so Homer takes his chances with Dr. Nick Riviera, who'll do any operation for $129.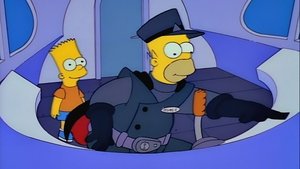 Ep.12

Marge vs. the Monorail
Air Date: 1993-01-14
When Springfield gets a sudden windfall, a charismatic traveling salesman convinces the town to build a monorail.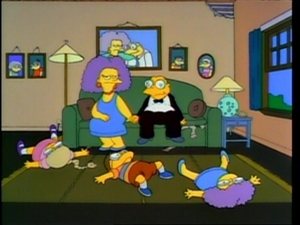 Ep.13

Selma's Choice
Air Date: 1993-01-21
After seeing Aunt Gladys die alone, Aunt Selma wants to get married and have a baby... until she spends a day babysitting Bart and Lisa at Duff Gardens.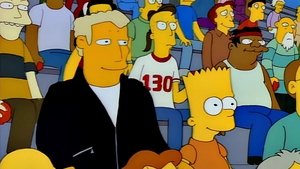 Ep.14

Brother from the Same Planet
Air Date: 1993-02-04
When Homer neglects Bart once too often, Bart goes to the Big Brother program to get a new father figure. Stung, Homer replaces Bart with a little brother.
Ep.15

I Love Lisa
Air Date: 1993-02-11
Ralph Wiggum mistakes pity for love when Lisa gives him a Valentine's Day card. After a public humiliation, broken-hearted Ralph gives an unexpectedly moving performance in the school's President's Day pageant.
Ep.16

Duffless
Air Date: 1993-02-18
After a DUI, Homer swears off beer for a month. Meanwhile, Bart and Lisa's sibling rivalry plays out in the school science fair.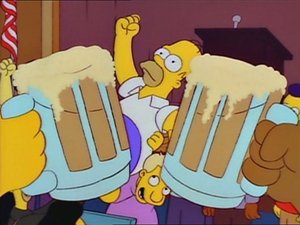 Ep.17

Last Exit to Springfield
Air Date: 1993-03-11
Homer negotiates his union's contract with Mr. Burns, mindful that he needs a dental plan for Lisa's new braces. Burns mistakes Homer's utter ineptitude for strategy and concedes, on the condition that Homer resign as union president.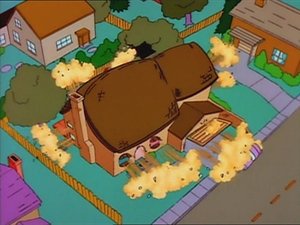 Ep.18

So It's Come to This: A Simpsons Clip Show
Air Date: 1993-04-01
An April Fools' Day prank provides the jumping-off point for Simpson family flashbacks.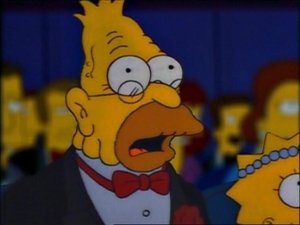 Ep.19

The Front
Air Date: 1993-04-15
Convinced that Itchy & Scratchy has been going downhill, Bart and Lisa pen their own script and sign Grandpa Simpson's name to it. Meanwhile, Homer goes back to school to make up a missing credit.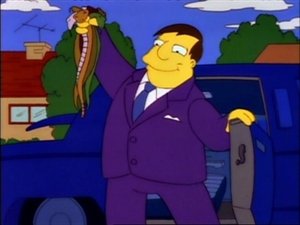 Ep.20

Whacking Day
Air Date: 1993-04-29
Lisa takes a stand against Springfield's annual snake-bashing festival.
Ep.21

Marge in Chains
Air Date: 1993-05-06
Overwhelmed by her family's demands during a flu epidemic, Marge accidentally shoplifts at the Kwik-E-Mart and winds up in prison.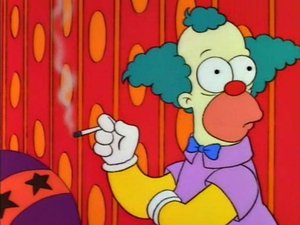 Ep.22

Krusty Gets Kancelled
Air Date: 1993-05-13
An advertising blitz for "Gabbo" spells trouble for Krusty: his show gets canceled when the new ventriloquist act gets higher ratings. Bart and Lisa enlist Krusty's Hollywood pals for a comeback special.